It was our pleasure to illuminate and add special effects to this wonderful wedding for TL Wedding in Sydney. This event took place in Oaks Cypress Lakes Resort in Hunter Valley, NSW.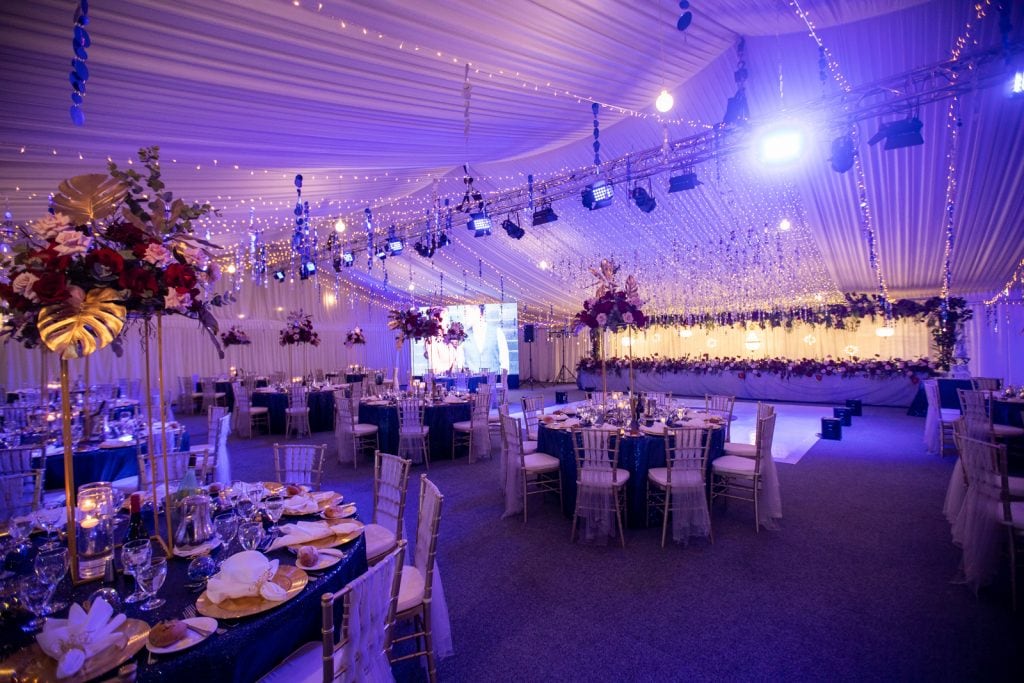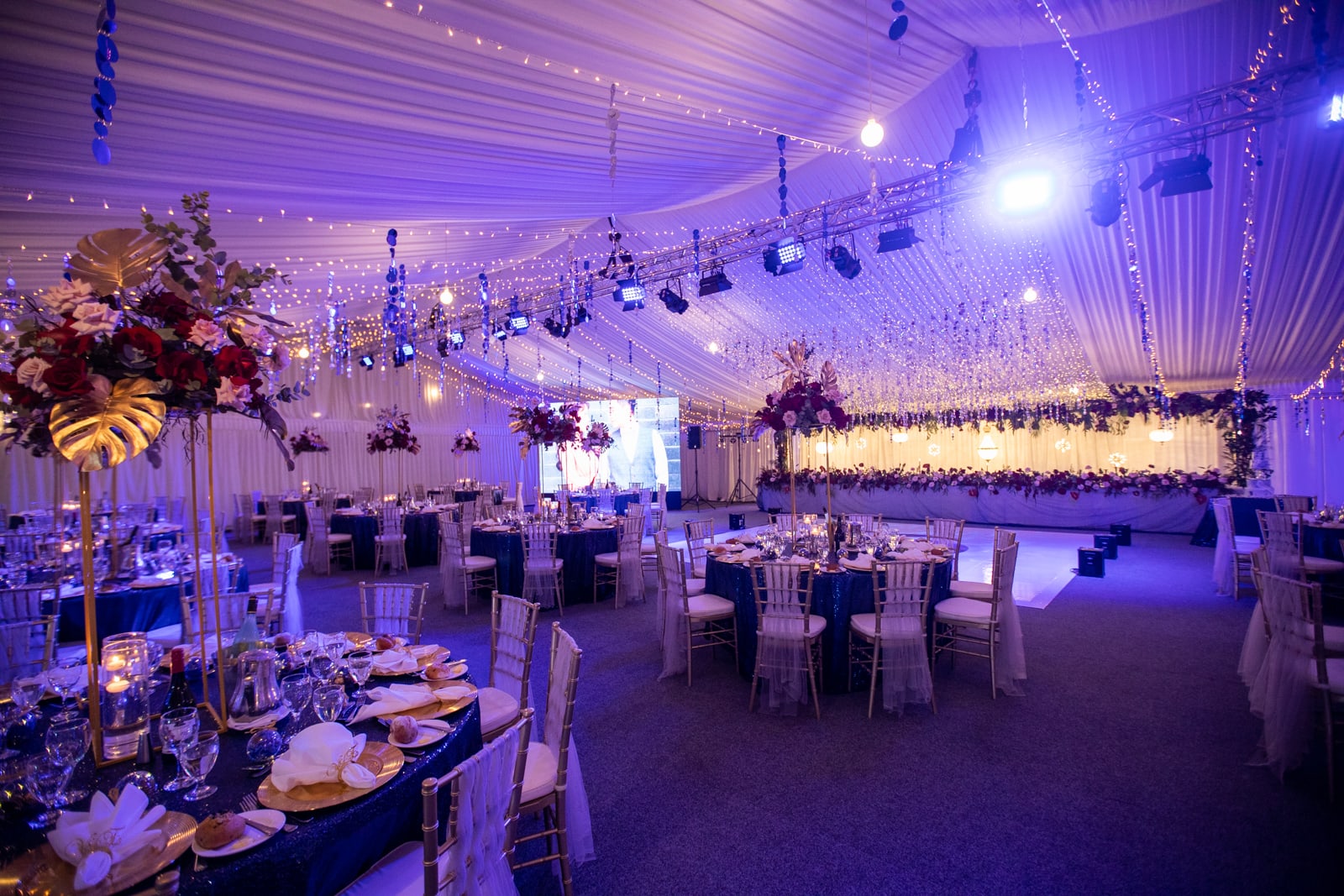 TL Wedding's chief stylist Tracy wanted to bring to life this 'fairy-tale' wedding and in order to achieve that we needed a plethora of light fixtures and atmospheric machines. Starting off, we had to prep the space by flying 3 sets of 25 meters length truss K34 and K14 trusses with chain 12 M1 chain hoists.
On the center truss we attached a couple of dozens of 24x12W RGBWA+UV LED HEX Panels. These LED Panels offer a wonderful wash effect and produce all the basic RGBW hues, plus Amber & UV. They come with a projection angle of 38.5°, for an amazing colour blending effect and a very soft edge projection, instead of a bright spot, ideal for a wedding stage lighting.
In addition, we rigged 4 of MONON V30F 250W LED Fresnels in between the PHANTOS LED Panels to provide better skin tone on camera at the reception table.
Furthermore, 4 of GTD 440II BSW Hybird Movers were setup on floor level to provide enhanced color wash to the marquee ceiling.
Moving on to special effects, we used a mixture of dry ice & spark machines. 6 of DJPOWER V-1 Spark Machines were placed around the stage so that beautiful sparks would fly all over.
Lastly, we positioned a DJPOWER X-1 6000W Dry Ice Machine in order to produce a thick white fog on top of the stage and elevate the magical fantasy to even higher. This powerful machine heats enough water to create fog from 8kg of dry ice to provide 4 minutes of run time.