We are grateful that Nanhai Culture & Media Group contracted us to take care of lighting at their clients's Iron Kids Product Launch Party that took place in the Powerhouse Museum in Sydney,
Australia. To rig the lights and illuminate that magnificent space, our crew used a variety of trusses and fixtures.
Starting off, 16 PHANTOS 24x12W LED Wash Panels were installed in the back of the room to throw a beautiful flood light onto the tables and the guests. These panels are ideal in the specific situation as it features a 38.5-degree projection angle in order to avoid bright spots and 4 strategically placed 'barn doors' so that the light hits only the right places.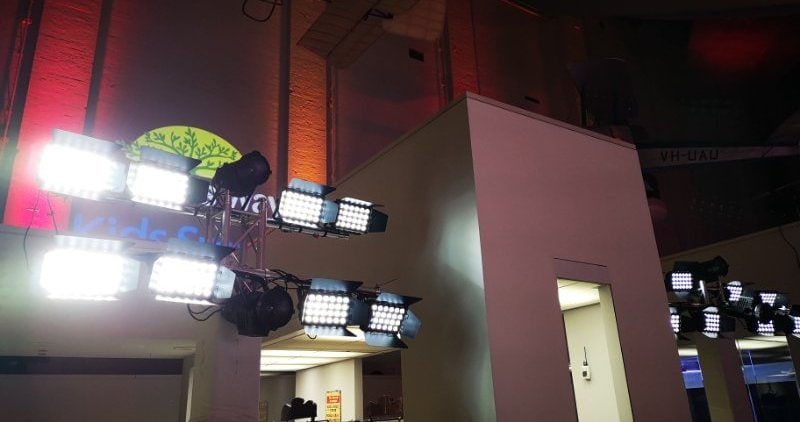 In between the panels, we attached 4 MONON V30F Fresnels that feature a Philips 250W LED chip for remarkable light output, plus with their high CRI score (<=96) these units are fully capable of
producing a precise and accurate lighting temperature.
Additionally, 6 Gobocraft 80W LED Gobo Projectors were spread around the area so they could project various artworks, as well as, the company's logo throughout the place, using our custom made
gobos specially crafted for the Gobocraft 80W with standard 15 degree lens. 
On the sides of the stage, 6 GTD 440BSW II Hybrid Moving Heads were positioned for their amazing capabilities. These 3-in-1 moving heads can work as beams, spots or washes depending on your needs. They come with an OSRAM SIRIUS HRI 440W and provides incredible features such as motorised
zoom ranges, CMY colour mixing system, a plethora of gobos and many more.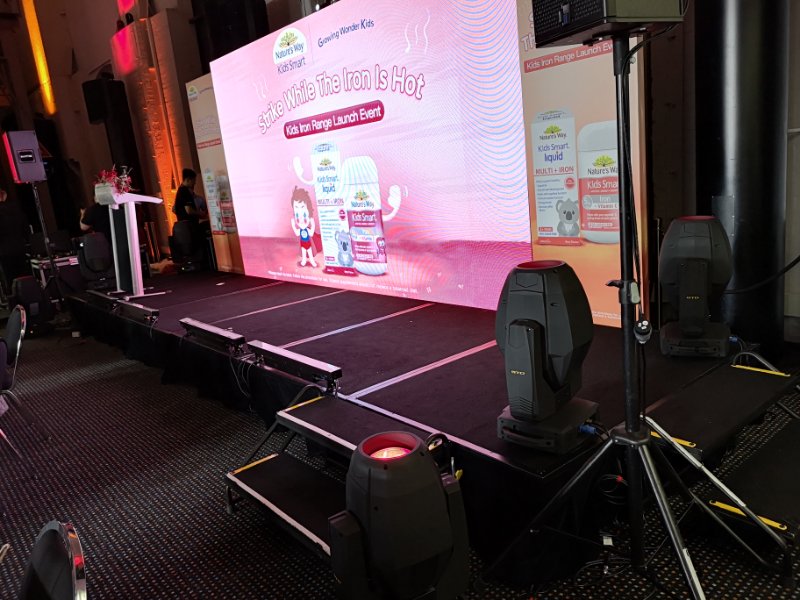 On the front part of the stage, we placed 4 PHANTOS 18x12W HEX Bars for a marvellous on-screen colour washing. These bars include 18 bright and high-performance 6-in-1 RGBAW+UV LEDs, and also they can be daisy-chained via DMX for optimal efficiency.
Lastly, we should mention that the lights' rigging was achieved with KKM K34 & K31 Trusses.