The Westfield Warringah Hall, a large indoor/outdoor shopping centre in the region of Brookvale in Sydney, organised a movie night in their public spaces for their customers and shoppers of all ages, youngsters and adults. We are grateful that MIC Tech chose us for hiring the LED Screens that they needed.
Their temporary installation, to form a 3.5 x 2m LED Display, required 28x GLOSHINE WPix P3.91 Indoor LED Screen Cabinets. These displays are lightweight for their size (6.8kg), thanks to their die-cast aluminium frame, they are ideal for stacking, plus they offer a wide viewing angle of 160° horizontal and 140° vertical.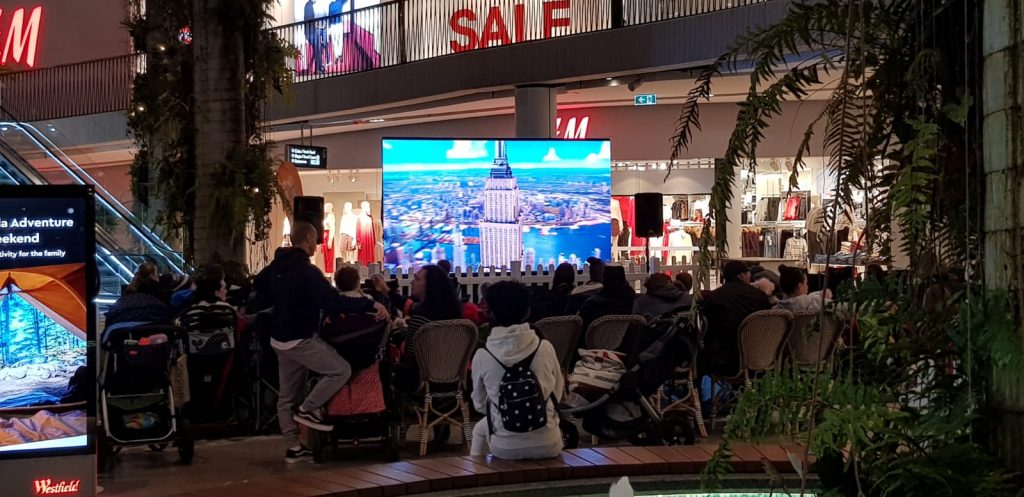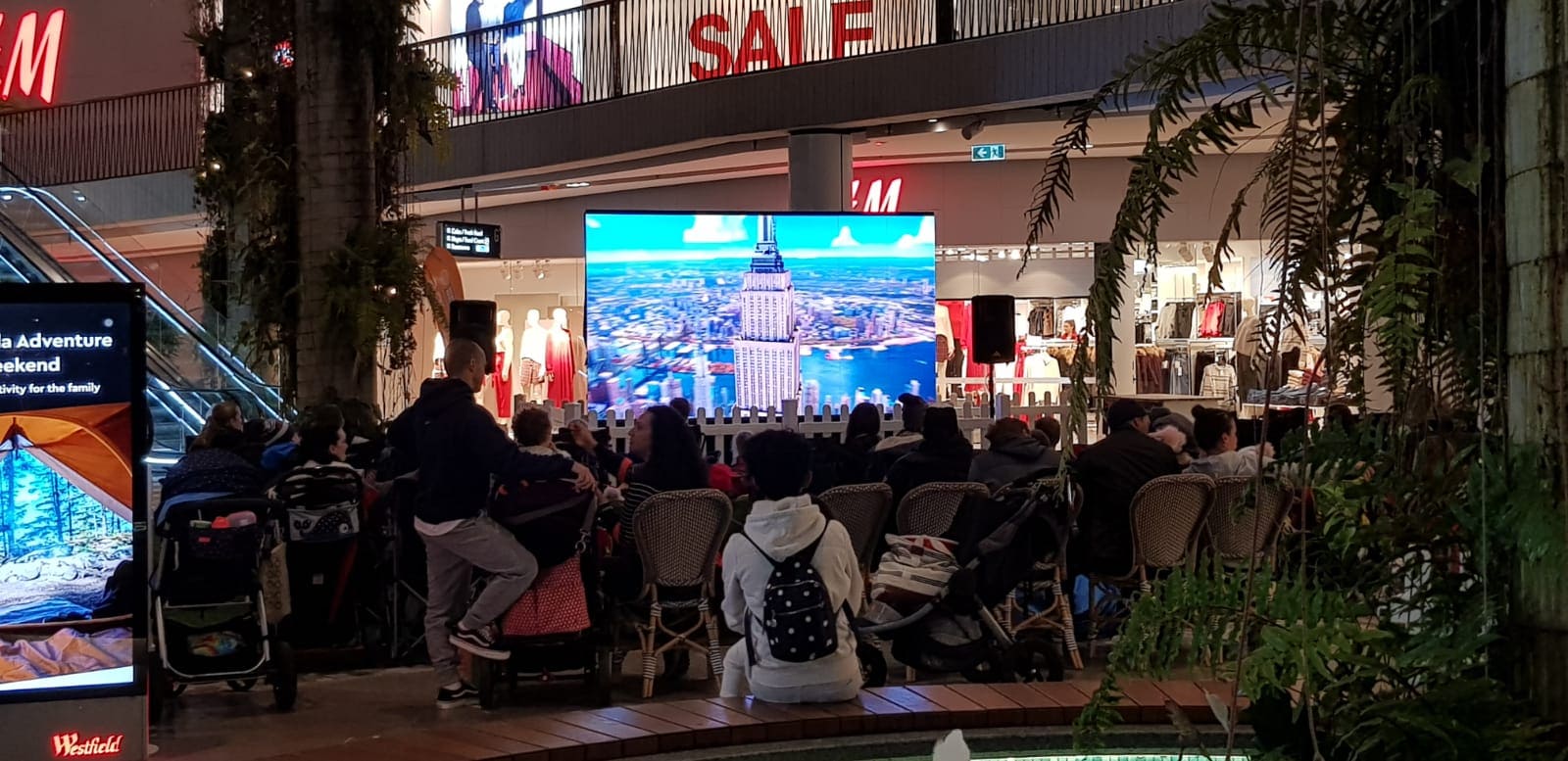 In addition, 4 of KKM AD Stages (1.22 x 1.22M) were ordered for the screens to sit on and be risen, so that the crowd can have a clear view of the display. The KKM Stages are built with 22mm thick laminated plywood with tongue and groove extrusion design, for easy assembly and sturdiness, and they can handle tricky surfaces such as slope, grass and even stairs as their legs are height adjustable.
3 of KKM Stage Skirts (1.22 x 2.44M) with the appropriate clips were requested, for covering the under-structure of the stage and to create a finished look.