TradeMax 2020 Annual Gala was an extraordinary event that featured lots of fun and connections. Highlight Entertainment provided audio equipment, stage decks, and audio production service to ensure the success of this event. We also provided staging service for the interesting event through our customer GDP Media.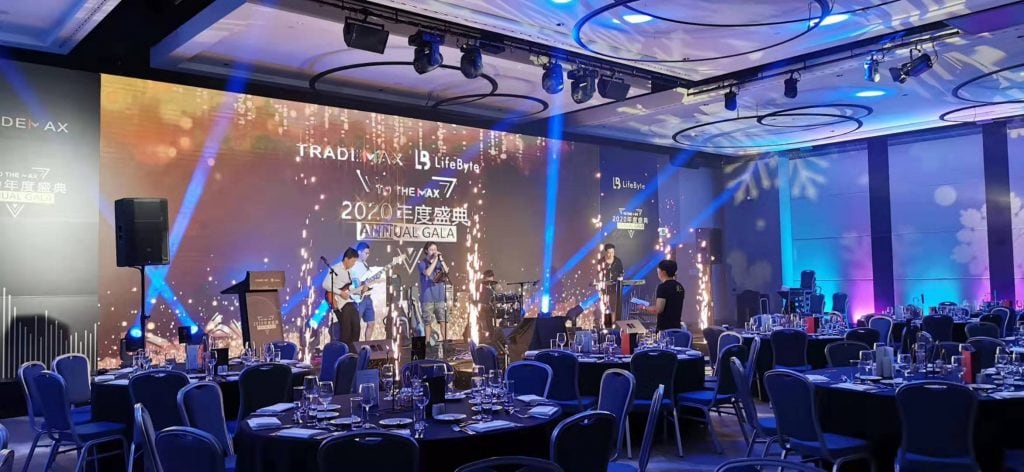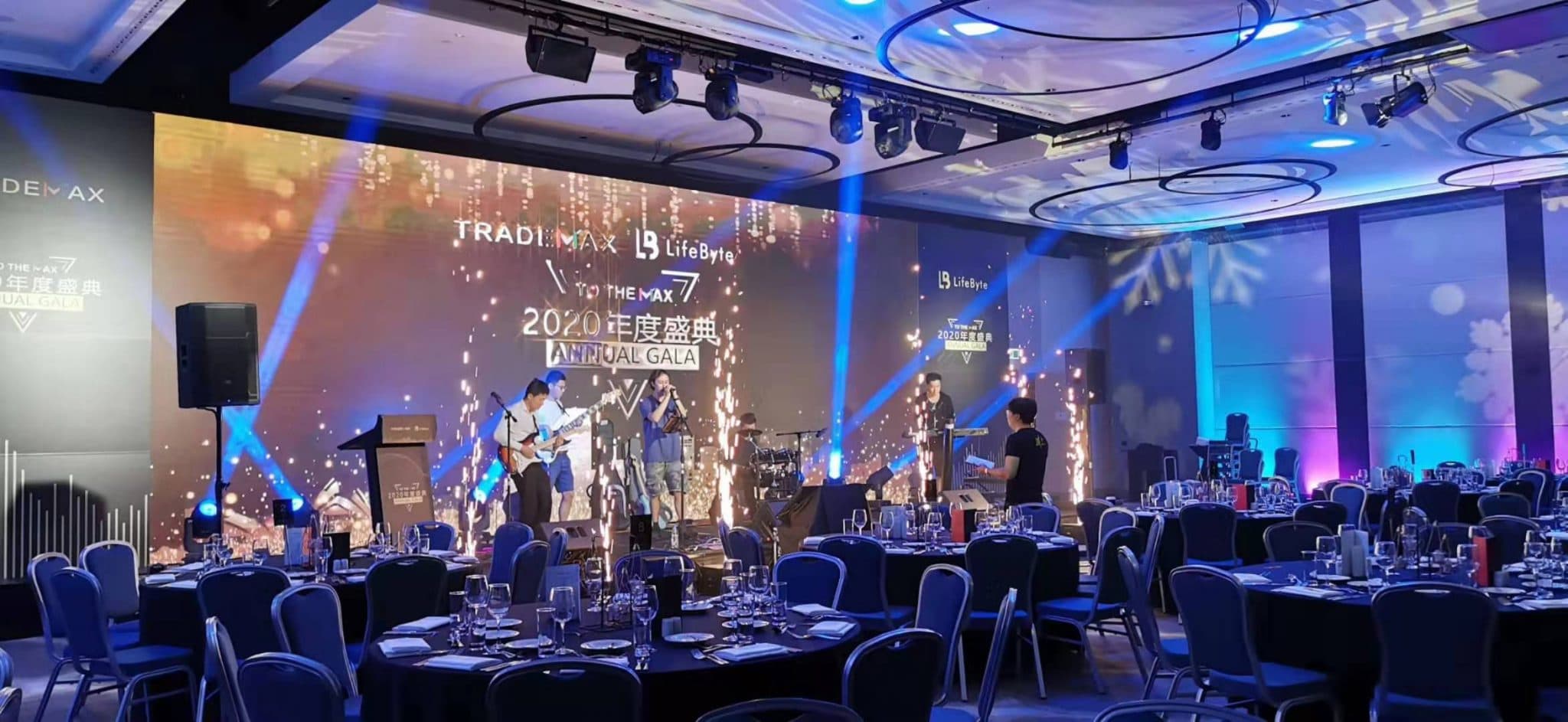 For the TradeMax 2020 Annual Gala, Highlight Entertainment provided two Skytone ST18 18″ self-powered sub-woofer speaker that offered an impressive sound quality at various volumes throughout the event. The Skytone ST18 18″ self-powered subwoofer is an ultra-high power sub-woofer that ensures bass output is exceptionally remarkable. It equally offers superior sonic accuracy, high reduction for live sound, and extremely clear highs. Its fantastic technology was experienced at the TradeMax event as it continuously provided top-quality sound.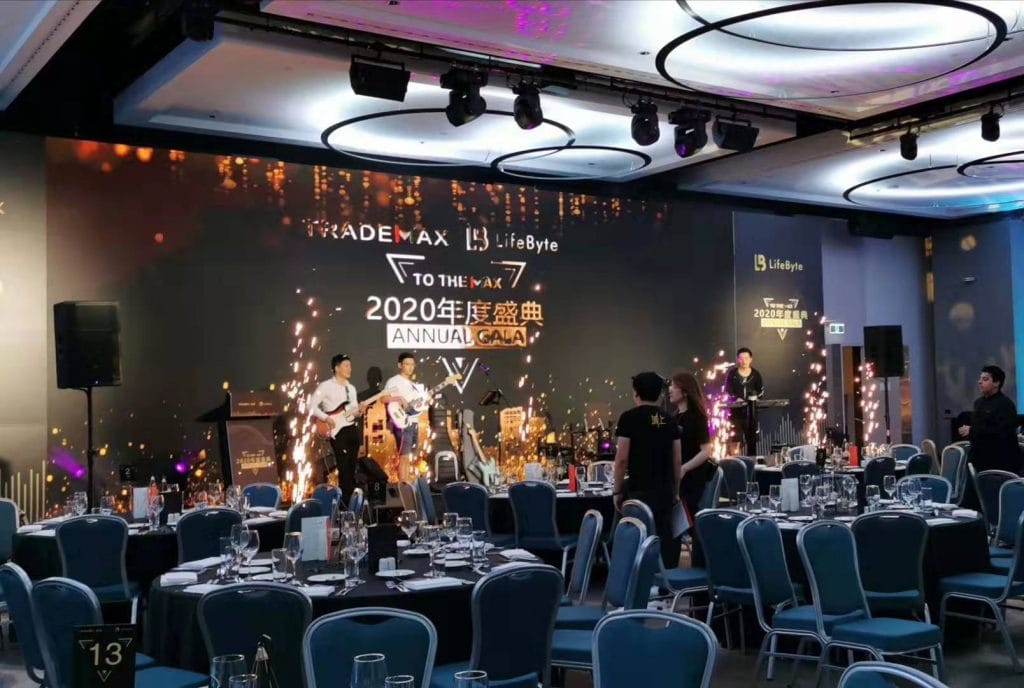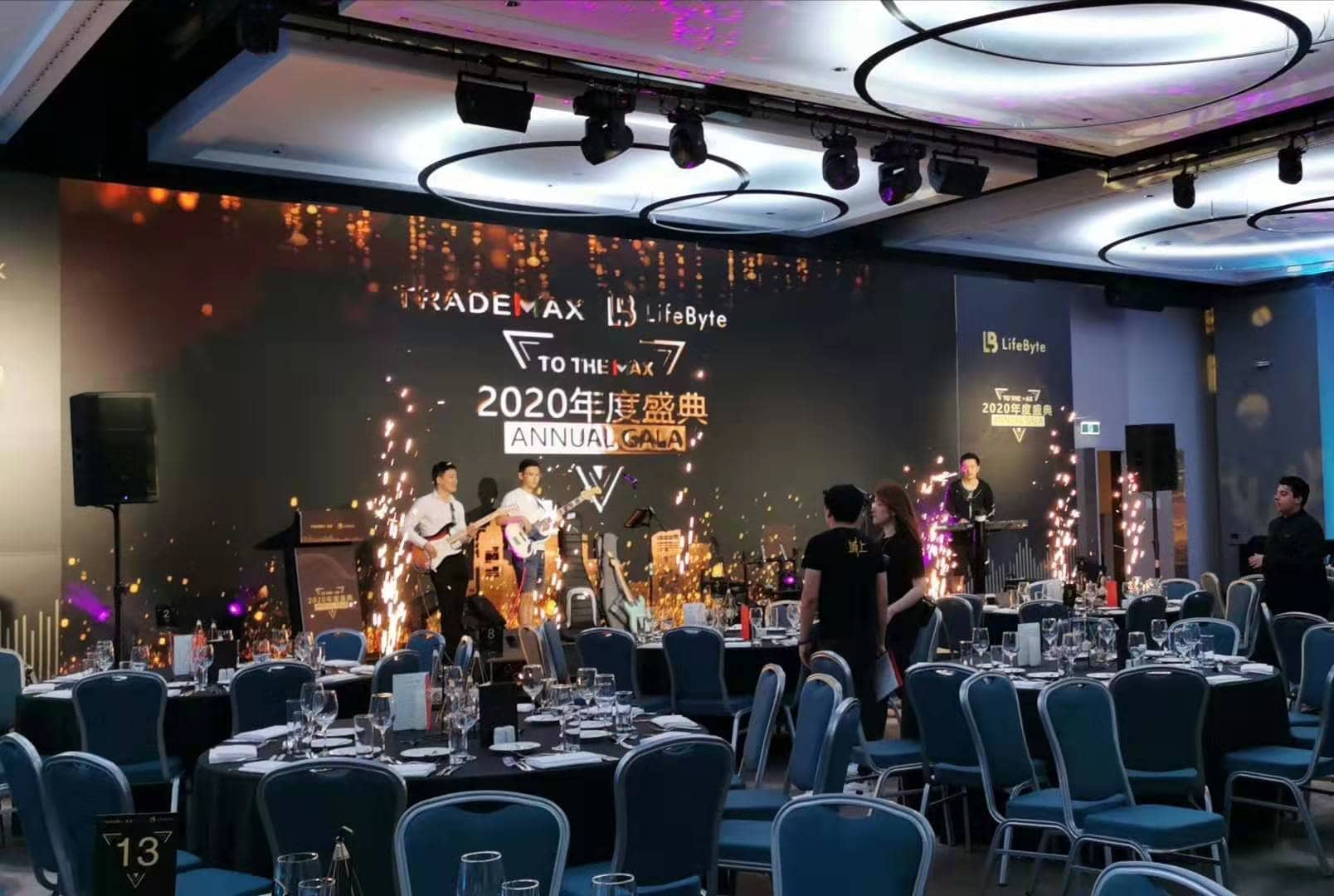 We also made available two JBL PRX712 self-powered, and four JBL PRX715 self-powered 1500W speakers. JBL speakers are among the top best speakers present in the market today. It boasts of a long list of impressive features that make it high in demand for events like the TradeMax 2020 Annual Gala.
Also Read: https://highlightent.com.au/acy-securities-gala-dinner-audio-production/
Two frameworks 2000 speaker stand was equally provided to support the speakers and ensure maximum functionality during the TradeMax 2020 Annual Gala. Our speaker frameworks are designed sturdy to ensure the effective holding of the speaker is achieved.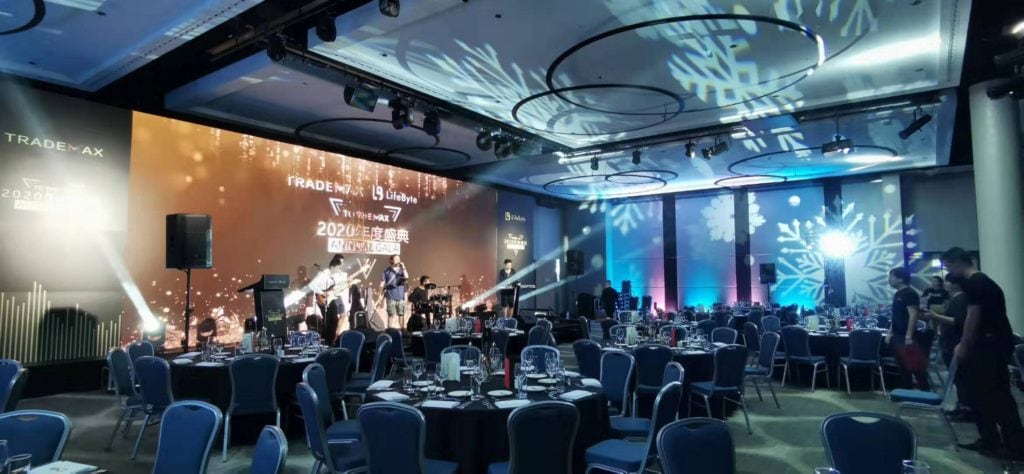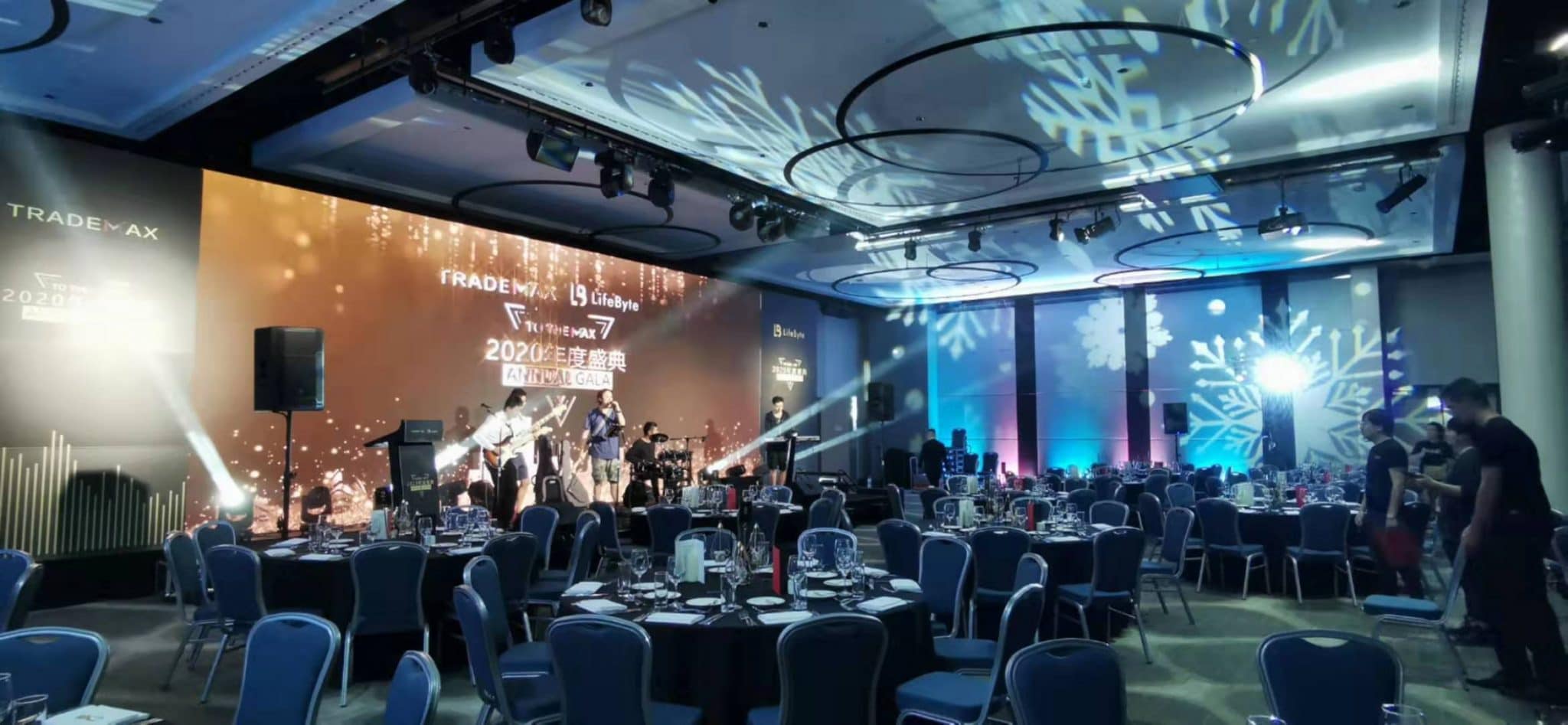 Highlight Entertainment provided GDP Media with two Shure UA874WB Active Directional Antenna for this event. The Shure UA874WB is an audio device that improves wireless reception. This directional antenna, when integrated with an amplifier with a setting of four gains it compensates for different degrees of coaxial cable loss. The Shure UA874WB Active Directional Antenna worked flawlessly during this event by ensuring constant signal is being supplied and the event going smoothly.
Highlight Entertainment audio equipment is carefully managed and maintained to ensure it works exceptionally well for any event.