The company GMP Pharmaceuticals is an Australian and New Zealand leading privately-owned manufacturing company that specializes in complementary healthcare products. Highlight Entertainment provided audio equipment's and stage deck for the GMP Pharmaceuticals Huntingwood New Site Opening Ceremony.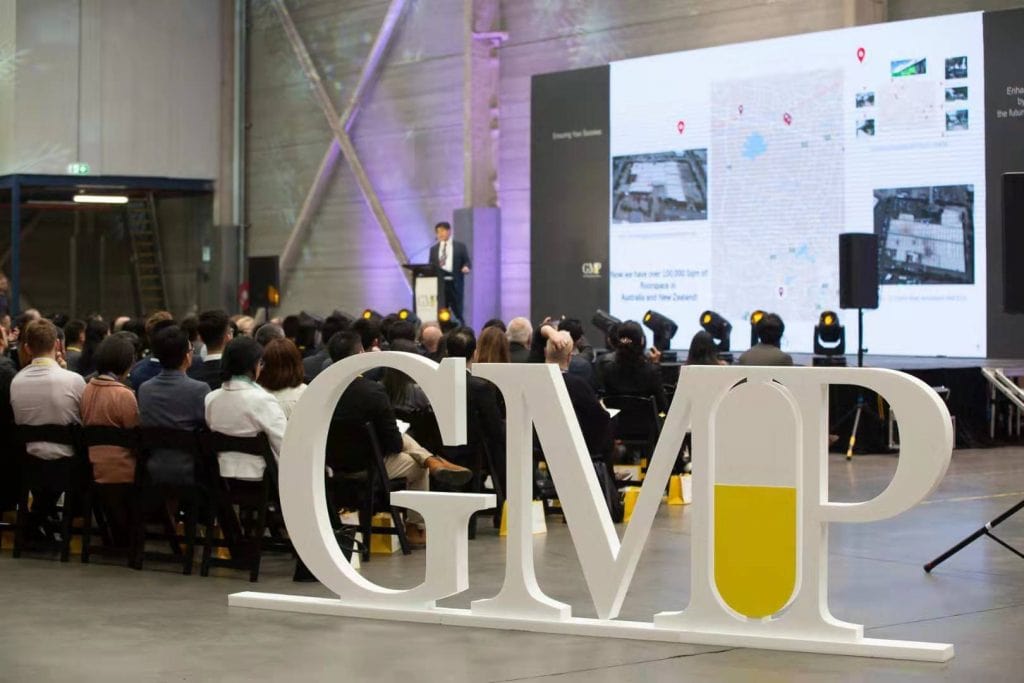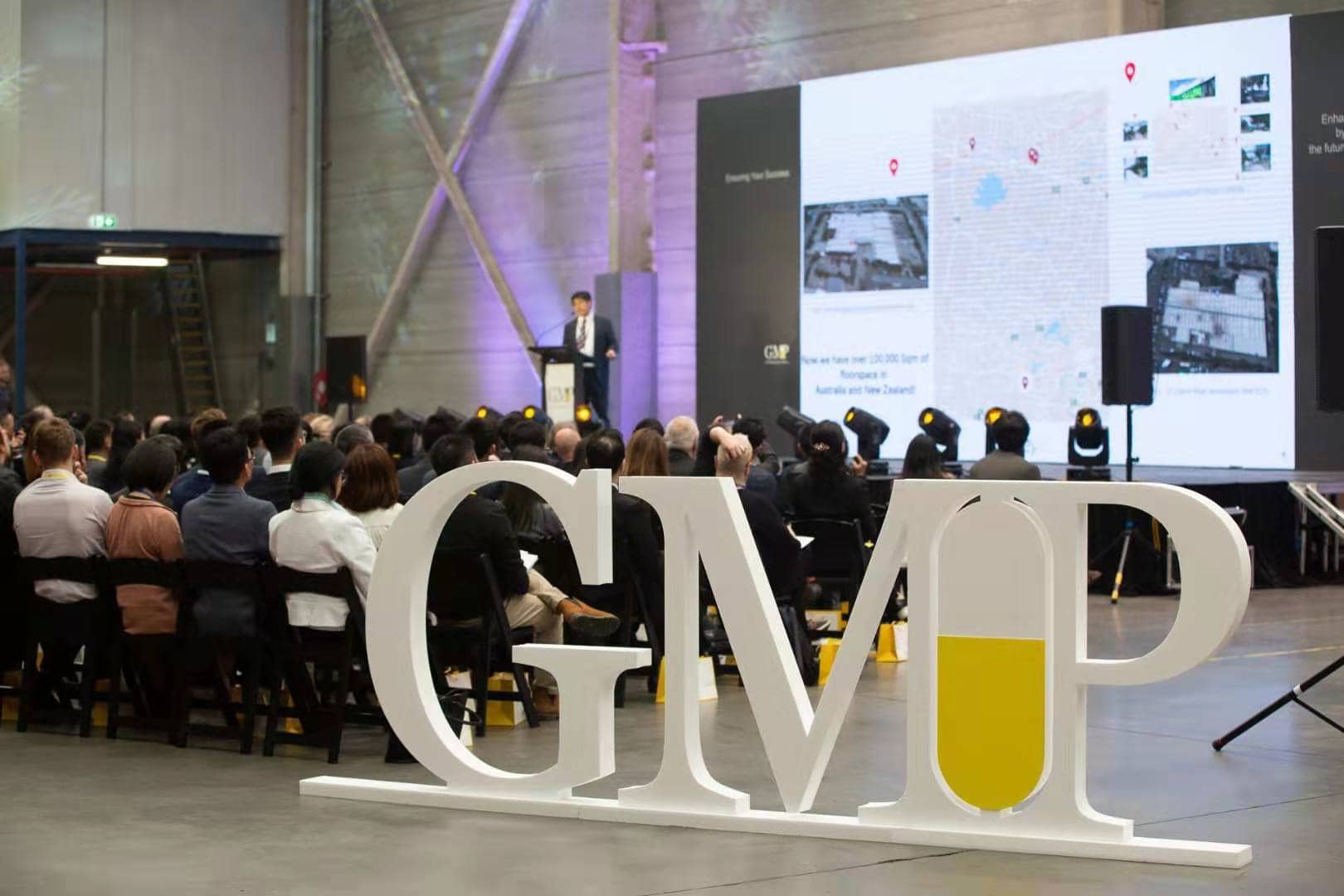 For this opening ceremony, we provided 19 KKM AD stage that is 4X8 feet (1.22X2.44M) deck, two KKM AD stage stairs, and nine KKM stage skirting that is 4X8 feet for the stage deck.
Our KKM AD stages are constructed with 22mm plywood that is excellently laminated with groove and tongue extrusion design that ensures it can be easily integrated and disintegrated. The Highlight Entertainment stage deck, which can be seen here boasts of manufacturer specified, SWL of 500Kg/sqm.
The stage deck's groove and tongue joining system showed its class at the GMP Pharmaceuticals Huntingwood New Site Opening Ceremony. It's simple locking mechanism ensured that the whole stage for the ceremony was finished in one piece, it was sturdy, level, and smooth all through the event.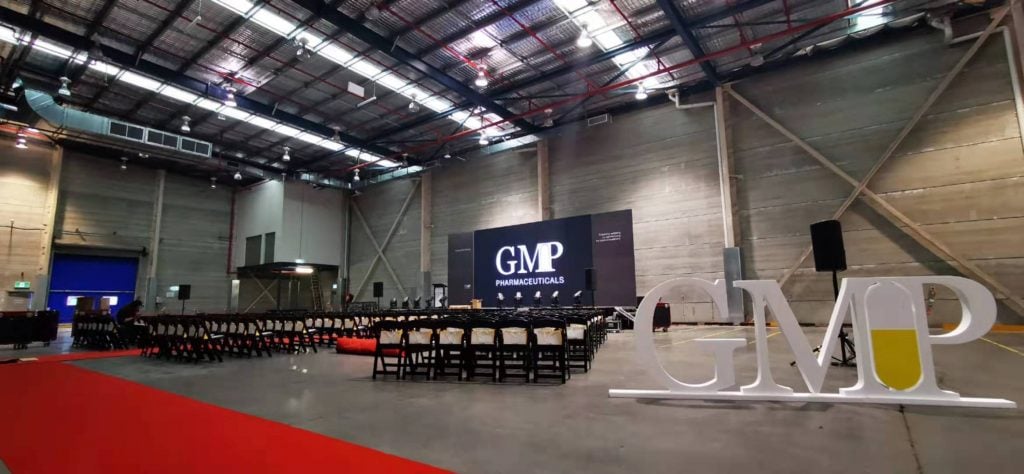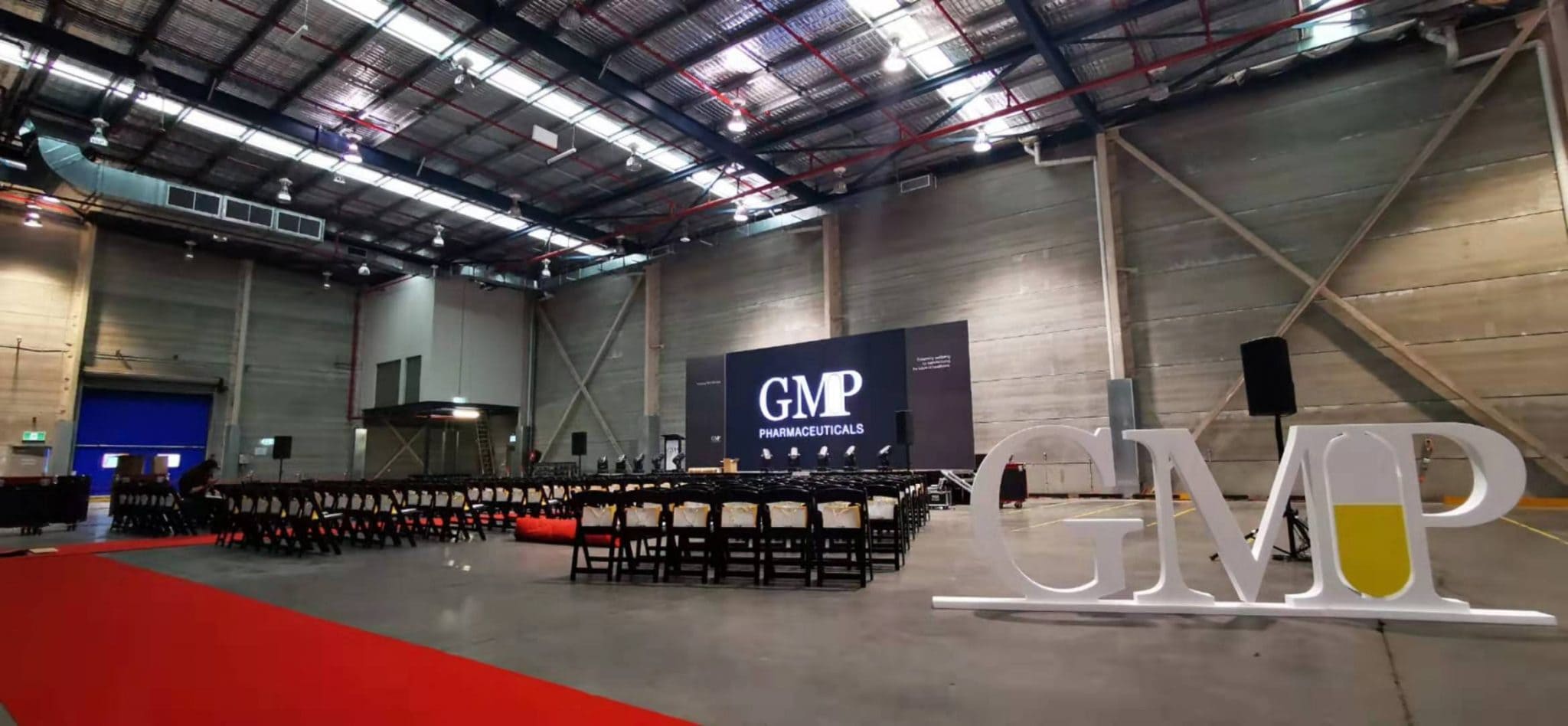 Also Read: https://highlightent.com.au/trademax-2020-annual-gala-audio-equipment/
Highlight Entertainment equally provided for our customer GDP Media four JBL PRX715 self-powered 1500w speakers. These speakers were used during the GMP Pharmaceuticals ceremony, and it didn't fail to impress. The speakers offered a high-quality sound that kept the groove of the event at an excellent level. At different volumes, these speakers maintained an impressive sound quality—as already known in the market, the JBL speakers are top quality speakers.
A Soundcraft Si Impact 32CH Digital Mixer was used at the GMP Pharmaceuticals ceremony. Industry experts know the Si Impact to offer an unrivaled sound quality. At the hands of an expert, it provides thorough workflow enhancements like massive DSP power, FaderGlow™ system, etc.
Highlight Entertainment technical crew was hired by GDP Media to help set up and control the audio equipment of the GMP Pharmaceuticals Huntingwood ceremony. They were professional in executing their technical prowess.