This hire was enquired by the Epping Boys High School for their annual musical. They needed a mixture of rigging, lighting and atmospheric equipment.
To begin, 8x KKM K34 290mm Aluminum Spigot Box Lighting Trusses in 1.5 Meters were rented, with the necessary base and top sections, to create a construction on the front top side of the stage for all the lighting fixtures to be hanged. The KKM K34 290mm truss has an overall width of 290mm, a main tube of 50mm in diameter & 2mm thickness and a brace diameter of 20mm. These trusses are popular for their exquisite loading capability, thus they're ideal for stage lighting.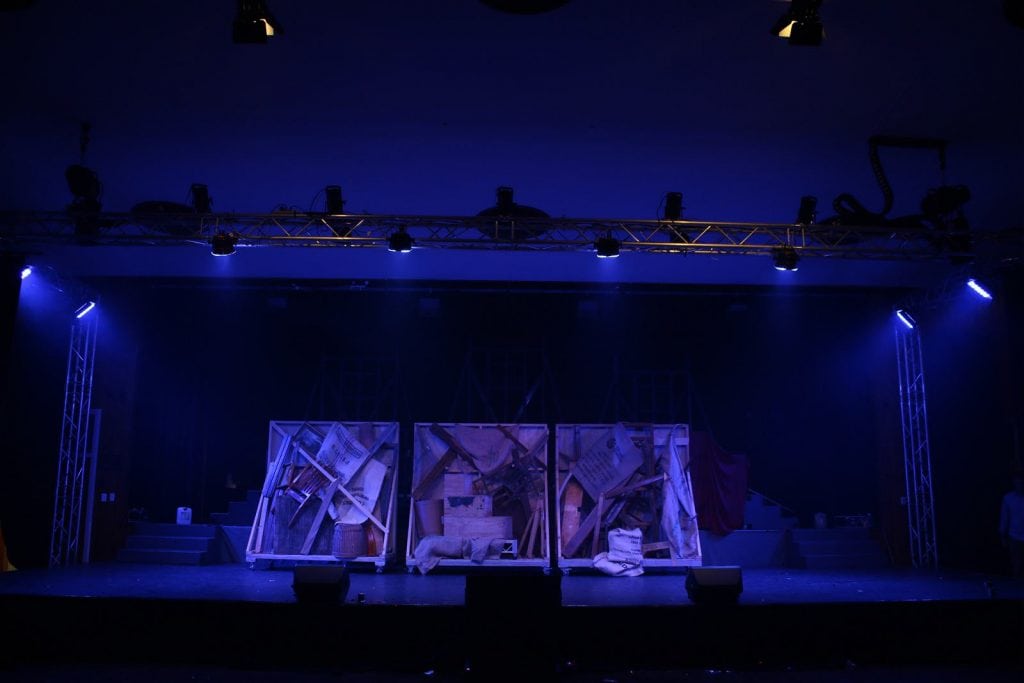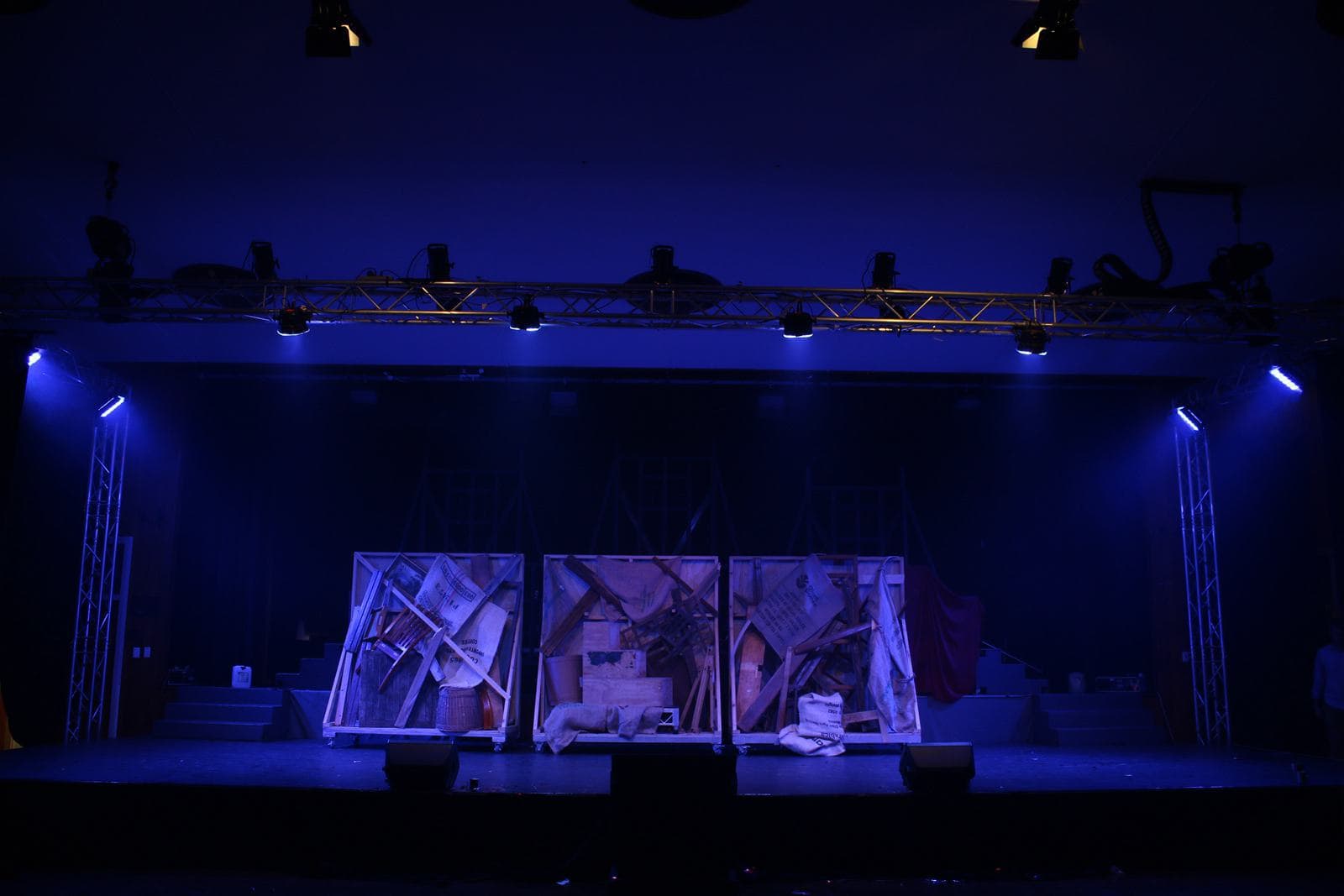 For lighting, we started with 4x PHANTOS 18x12W RGBWA+UV LED HEX Wash PARs as they feature 18x 12W RGBWA+UV LEDs with a 38° wide angle lens for best colour mixing and offer a very soft edge projection instead of a bright and intense spot. Their wider angle makes them suitable for low ceilings and short throw distances, such as this small stage.
In addition, 8x PHANTOS 24x12W RGBWA+UV LED HEX Panels (w/ Barn Doors) were attached on the trusses as they too have a wide projection angle of 38.5 degrees hence, they grant an amazing colour blending effect and a very soft edge projection. In addition, these units come with 4 specifically placed 'barn doors' to manage light accurately and block it from reaching places that it doesn't need to.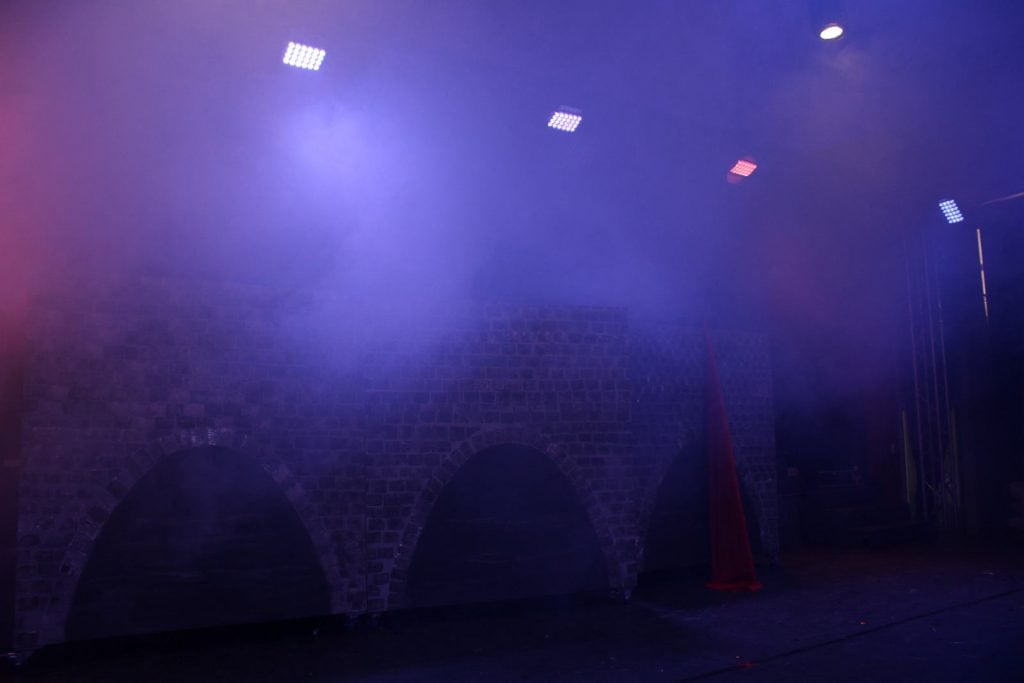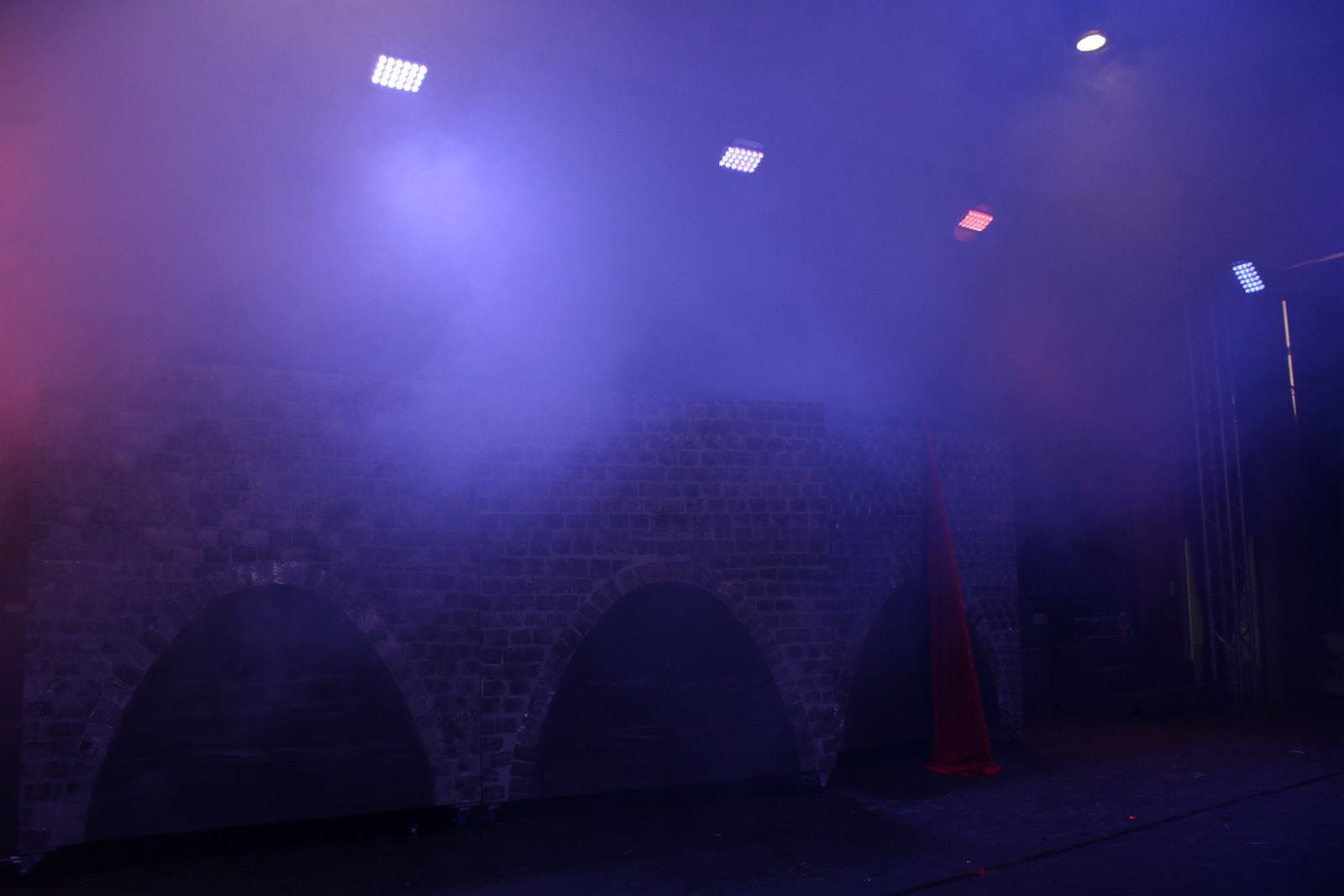 Lastly, 1x DJPOWER DJ2000 Haze Machine was used for an amazing haze effect. The DJPOWER DJ2000 is a professional water-based haze machine. It is suitable for theatres where quiet haze is important. Users of this haze machine will be impressed with its precise control of working fluids, advanced overheating protection, and clogging free mechanisms. Also, its output volume and speed are adjustable through the LCD screen or DMX.